What is Robotic Knee Replacement?
Robotic knee replacement, either partial or total, involves the use of computer-controlled instruments to precisely make cuts in the femur and tibia bone to allow for highly accurate component placement.  The surgeon does all aspects of the surgery such as skin incision, stopping bleeding, exposing the knee joint, cutting the bones, placing the implants closing the wounds etc, and the robot is used for assistance during bone cuts and implant positioning.
Everything you need to know about robotic knee replacement
A robotic knee replacement involves a computer matching your anatomy – typically your bone or joint surface – to a computer generated 3D model.  Then the robotic knee replacement specialist surgeon uses a 3d model to choose what size prosthesis and prosthesis position is optimal.  The computer generates a model for how the knee will function with the new prosthesis through a range of motion, and the stability can be assessed using the computer prior to any implants being inserted or bone cuts being made.  This can be adapted and modelled multiple times until the perfect match can be found.
Then either a haptic arm ("robotic arm") or a computer controlled stereotactic burr are used to precisely cut the bones exactly as planned to precisely match the surgical plan.  This robotic system allows the surgeon to precisely check (to <0.2º) that the surgical cuts match the planned cuts on a 3D model.  This was not possible with traditional knee replacement systems, either with jigs or Patient Specific Instrumentation (PSI).  This reduces the surgical error and reduces outliers – more specifically it reduces the chances of unplanned error in component positioning.  This has been shown in numerous large studies to be a key factor in knee replacement survival.
Once trial components are placed, the robotic system allows for precise checking of the range of motion and knee stability. If there is any discrepancy between bone cuts and what is required after testing, the robot also allows for precise re-cutting of the bones – this is not possible with any traditional types of knee replacement or PSI system.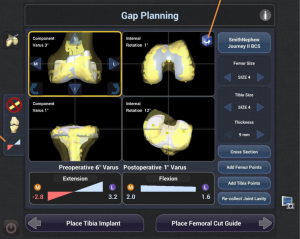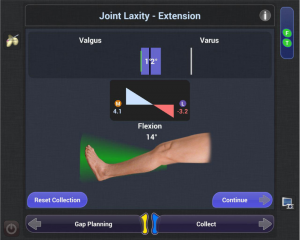 Planning Screens Using Robotics
What does the Robot look like?
There are several robotic systems in use currently for orthopaedics in Australia: The Navio™ system  (Right Top), and the MAKO™ system (Right Bottom) are most commonly used.  The MAKO™ system uses a haptic robotic arm which is computer controlled to make the bone cuts, the NAVIO™ system uses a computer controlled burr whose position is controlled by the surgeon to make the bone cuts.  Both are very similar in terms of accuracy of bone cuts.
What are the advantages of Robotic Knee Replacement?
Reduction in Surgical Error and "Outliers"
3D Computer Knee Mapping/Surgical Planning
Accurate Checking/Mapping/Component Positioning
Accurate Bone Cuts
Accurate Recuts/Intra-operative adaptation
What are the disadvantages of Robotic Knee Replacement?
Cost: Each Robot costs approximately $1-1.5million (hospital covered)
Increased Surgical Time: Robotic surgery can take longer than traditional surgery due to the greater number of steps involved and the greater number of checks performed
New/ "Unproven" Technology: robotic knee replacement has been criticised for not having a long history and therefore safety profile.  Robotic Surgery overall dates back to the 1980s, and Robotic Assisted Joint replacement has become more common since 2008 in the US.  Both the Navio and MAKO systems have had extensive use and testing overseas, whilst only being recently approved for use in Australia by the Therapeutic Goods Administration (TGA).  Both are compatible with prostheses with excellent long-term survival in the Australian Joint Registry (Genesis II/Legion, and Triathlon Knee Systems).
Radiation and CT Cost: the Mako knee system requires the use of a CT scan which is taken prior to surgery to map the patient's knee.
If you have any queries, concerns or comments regarding this procedure, it's integral that you discuss these with your robotic knee replacement specialist.
Why does Dr Slattery use Robotic Assisted Knee Replacement?
Dr Slattery uses robotic assisted knee replacement as it offers the potential to refine surgery and allow for greater precision in this complex operation.  He has performed many traditional knee replacements and sees robotic assisted surgery as a significant leap forward in technology and innovation.  Even though it may take slightly longer to perform the operation, it allows for greater planning, customisation, and precision.  Whilst this technology is new, it is paired with proven implants, which should translate to even happier patients in the long term.
If you would like to discuss your options for robotic knee replacement surgery, or if you'd like further information please contact his rooms listed here.
FREQUENTLY ASKED QUESTIONS
What is a robotic knee replacement?
A robotic knee replacement is a /robotic controlled cuts of the femur and tibia bone to allow for highly accurate component placement. Where these cuts are made is determined by the surgeon, but the robot is used to ensure that these cuts are placed accurately. The surgeon handles all other surgical aspects, such as skin incision, exposing the knee joint, stopping bleeding and so forth.
Is robotic knee replacement better?
Robotic knee replacement has its advantages. For example, it boasts a reduction in surgical error, possesses 3D computer knee mapping/surgical planning, accurate bone cuts, recuts, intra-operative adaption, and has precise checking/mapping/component positioning. That being said, it can increase surgical time, requires special training, and may require the use of additional small incisions to allow for surgical planning.
Does Medicare cover robotic knee surgery?
Should Dr Slattery recommend robotic surgery, the costs are covered by your health insurance.
How much does robotic knee surgery cost?
Robotic knee surgery is a highly specialised form of surgery with sophisticated equipment and training.  Mr Slattery provides this service at no additional cost to the patient compared to a standard total knee replacement.
For all after hours referrals fractures/broken bones CALL
1300 266 356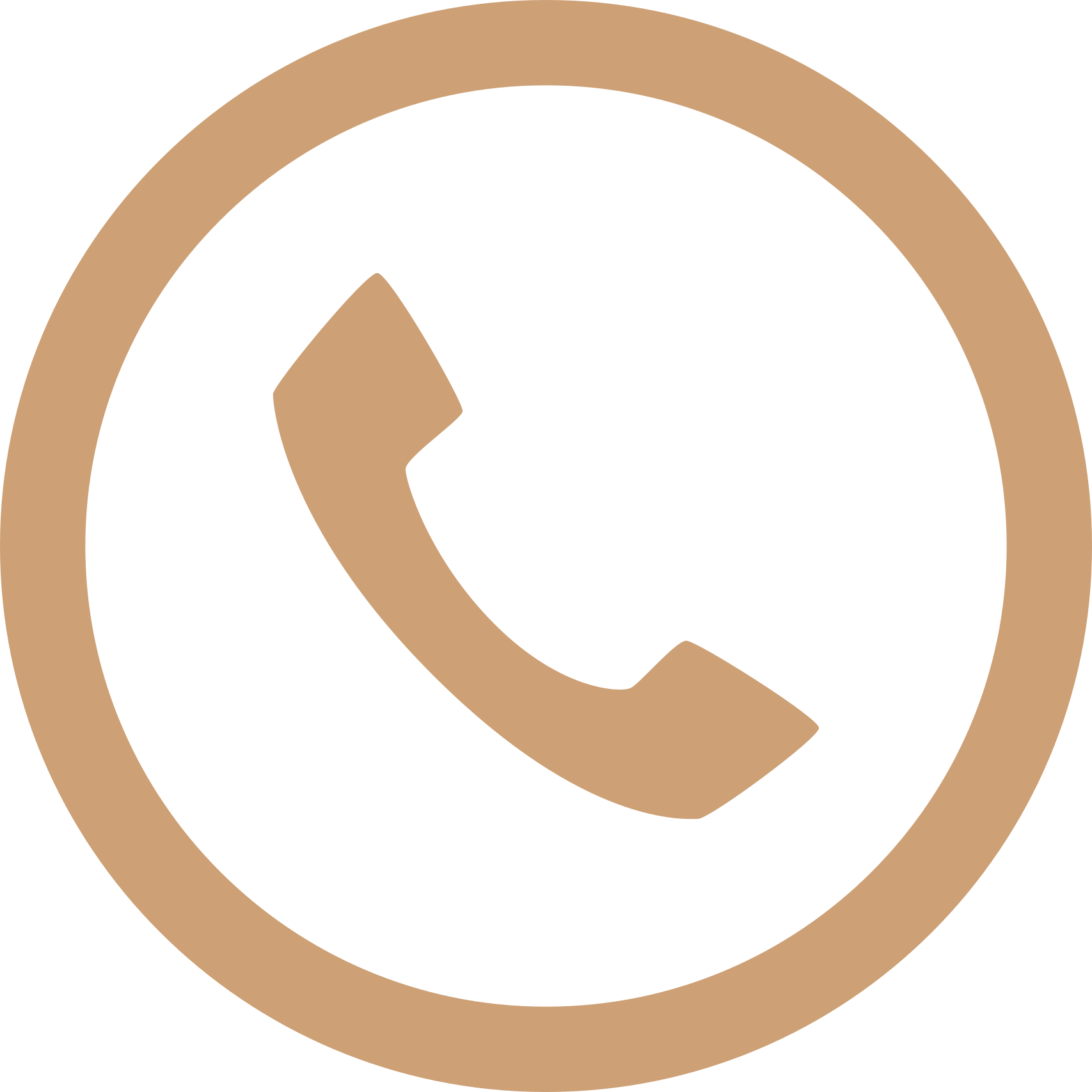 We aim to see all fractures within 24hrs